Tonight is the night!  November 16, 5:30 p.m. (pacific time)
I have over 170 items going live tonight and it should be a magical holiday parade!
I have some of my old stand bys as usual...bottlebrush trees in fun colors.
Mercury glass candy canes
Reflector flowers.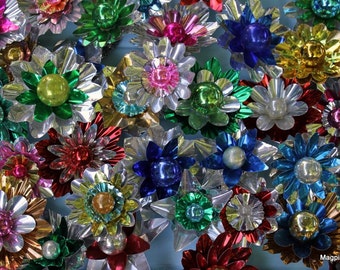 Please remember an item is not safe in your cart and can be in multiple carts at once.  This is how Etsy works not me.  You must pay for an item for it to be yours. If you end up with multiple purchases I will reimburse postage.
Thanks so much and Happy Holidays!